Well, it's the middle of the year and people are looking at what's happened, what might happen, and what the rest of the year has in store. Are big returns in store or will we see the market pull back?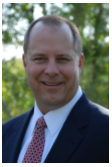 While I am concerned about returns, and in this environment the yield of my investment portfolio, I try not to get too crazy about my portfolio, watching it minute by minute when the market is open. That's just not what I call investing.
All investors are different in what they want or need from their investments. The spectrum is broad. Some are ultra-conservative and only buy companies they can hold for the long-term, while others are able to invest in riskier assets over much shorter time horizons. Is return on investment the most important thing or is there a need for return and income, or just strictly income?
Given the current market environment, my strategy is buying stock in solid companies that pay dividends and capture steady growth and generate cash flow. Most of these companies have been around for many years. They have established markets, distribution channels, and products and services that generate consistent margins and in most cases a consistent dividend payout. This strategy has produced steady returns over the last three years.
I don't advocate this strategy for everyone, as many investors have different expectations for their investments. It's best to talk it through then develop a unique plan that works for you. At present, I prefer a buy and hold strategy with monthly and quarterly reviews, and while the investment mix may vary, my ultimate objective is growth with a dividend component.
In addition to advisory work, where I analyze and track your investments, I also deliver research to test investment ideas you may have for your portfolio. I perform industry, sector or even individual analysis if that's something you require.
If these services sound like something you'd like to explore further, please give me a call or send me an email. I'd like to discuss your individual investment situation to see if there is a way I can help you meet your financial objectives.
Tucker Oakley
Principal, Oakley Capital Group